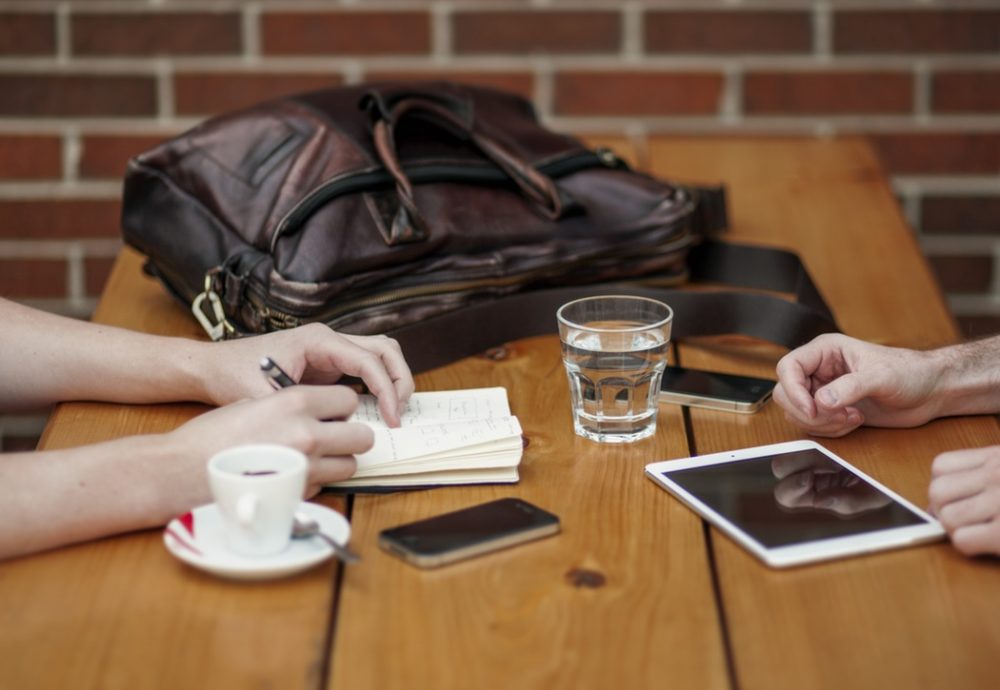 Do I Need a VPN Service?
July 25, 2017
Turning Your Phone into Your Mobile Wallet
December 8, 2017
My inspiration for almost everything I write about is from real events in my personal life or with my Tech Wizard clients. Everyday life teaches me how to prepare and help those who might encounter the same dilemmas.
Recently, I was on a business trip in Connecticut and my husband was on a "boys" trip of his own. Upon his arrival at the airport I received a frantic message, "Help! I dropped my phone in the toilet. I don't know what to do and I need a phone."
We will pass over the fact that this is his third iPhone disaster in the last nine months. Fortunately, because he lives with The Tech Wizard he has built in 9-1-1 for tech emergencies. Others aren't as lucky. So here is the 4-1-1 so you can get up and running with a new phone as quickly as possible.
A quick note before continuing, this article is focused on how to get a new or replacement phone in your hands and working ASAP—not what you do to track, secure, or erase the phone that is compromised.
Plan for the Worst
The best way to ensure this type of scenario doesn't turn into a complete disaster is to make sure your phone is setup for automatic back-ups. For an Apple device, it automatically backs it up every time it is plugged in, in sleep mode, and connected to Wi-Fi. You must enable auto backup (turn on) by going to Settings > Choose your name at the top > iCloud > iCloud Backup > toggle it ON.
Also, it is important to check that you have enough available space in iCloud for the backup. Everyone automatically gets 5GB of iCloud storage for free, but you can purchase more if needed on your device and it is very affordable.
Finding a New Phone
Once you realize your phone is lost, stolen or damaged beyond repair, it's time to do some investigating. Determine the closest phone retailer to you, whether that is your phone carrier store, an Apple store, or a big box store such as Best Buy. Typically, you can check availability and get the best deals online. So, if you know what model of phone you want, once you determine the easiest brick-and-mortar location, go to their website to order the phone and request an in-store pickup.
If you are not conveniently near an Apple store or phone retailer—not to worry. You can still order a replacement phone online and have it shipped directly to you. Depending upon time of day and the day of the week, you can get the device within about 48 – 72 hours. This, of course, will vary depending on if it is a weekend and upon exactly how remote you are.
Ask the Right Questions
Before you throw down money for a new phone there are a few important questions to ask yourself…
Did I have insurance for replacement? If so, use online access to make a claim and they will deliver the phone to you.
Do I really know what phone model I want? If you don't know what phone model you want I would recommend not ordering online. Instead, go into the retailer so you can touch and feel the different phones and decide which is the best for you.
Are you due for a replacement or upgrade? If you are, then getting a new phone is much more affordable. If you are not and you have the luxury of time, you might want to look at other options rather than purchasing a new device.
Alternatives to Purchasing a New Phone
A new phone can be expensive, especially if you are not up for replacement with your cell carrier. Fortunately, there are other options than purchasing new. Look at online reconditioned offerings to get you through until you are up for a renewal, such as:
Cell phone carriers – Verizon, AT & T, Sprint, T-Mobile, Vodafone, etc all have refurbished phones
BUYER BEWARE! eBay and Craigslist are full of stolen phones that are locked and cannot be activated. I recommend purchasing refurbished phones only from reputable vendors. Also, make sure the phone is compatible with your cell phone carrier before you purchase.
Another option is to use an old phone that you might have laying around your house until your account is up for an upgrade.
If you lose your phone any time within 2-3 months of the Fall, I would encourage you to consider using an old device or even buying an old device as discussed above. The Fall is when all the new phone models are released. Since technology changes so quickly, you want to get the biggest bang for your buck by not buying older models of phones if you have the ability to do so.
On the other hand, if you are on a tighter budget, the time just before the new phones are released is a great chance to get bargains on last year's model.
Getting Your Replacement Phone Up and Running
So, you have your new phone, now what? If you have a backup on a platform such as iCloud it makes it simple to restore. Connect the phone to Wi-Fi and during the phone setup process it will ask if you want to setup as new or restore from a backup. Once you hit restore from a backup, everything on your old phone downloads to your new phone including contacts, apps and photos.
Only setup as "new" if you don't have access to good Wi-Fi and have to get the phone working without your data, or if for some reason you didn't have a backup of your old phone.
We have all run into issues where we are suddenly without a phone, this can be especially scary when you are traveling. Don't panic! In most instances, you can have a new phone in your hands within 48-72 hours, sometimes even sooner.
Do you have an interesting story about your phone getting lost or damaged beyond repair? Tell us about it. What happened? How did you get it replaced?